What is Welcome Table Inc.?
The people of St. James' Episcopal Church formed the Welcome Table, Inc., in 2011, in order to better reach out to our neighbors, increasing access to education, mental and physical health, and quality food for low-income families in East Austin. Welcome Table is a 501(c)3 nonprofit corporation.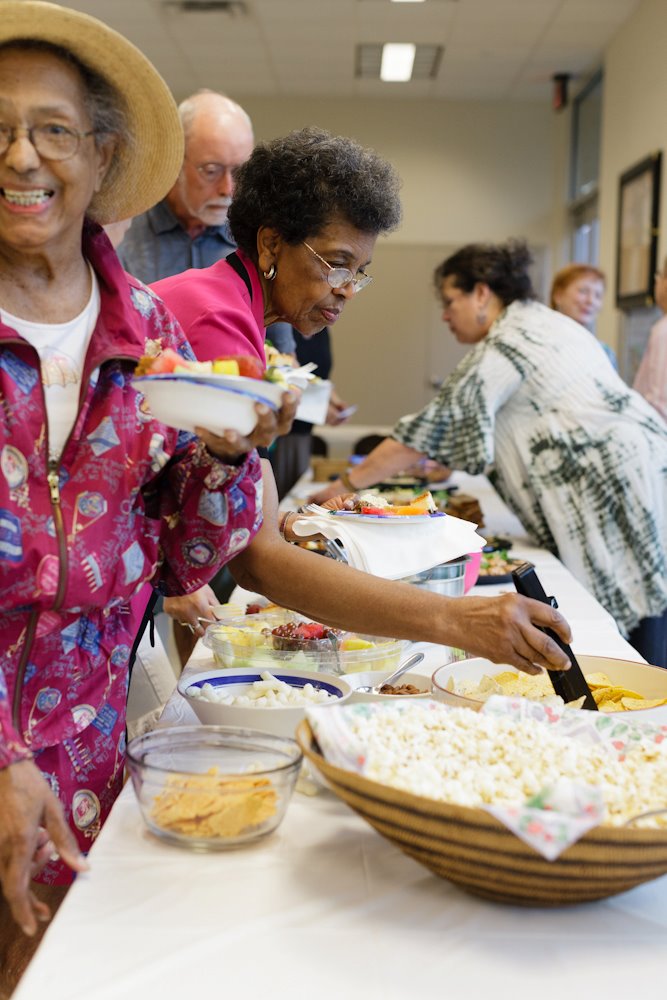 Our first programs were a community garden and food pantry known as Neighbor 2 Neighbor. Since 2012, we have served thousands of neighbors who need a hand to put food on the table when their limited family budgets run dry. In partnership with the Central Texas Food Bank, neighboring farms and gardens, and other organizations, we gather and distribute food and other resources to help our neighbors avoid hunger, maintain dignity, and share their gifts in an active, supportive community. For more information, click here.
In 2014, we opened the first and only Austin location for Freedom Schools, the proven Children's Defense Fund educational enrichment program. More than 250 elementary-aged scholars have improved their reading skills and increased their interest in science and math through our 6-week summer program. For more information, click here.