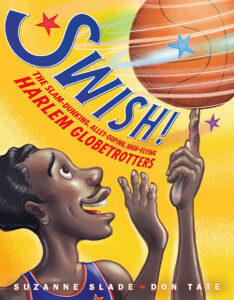 Join Freedom Schools on February 26 at the Carver Museum Freedom Schools' in the house.
Join us as we introduce author illustrator Don Tate, during the Carver Museum's Black History Month Kids Day! Saturday, February 26, 11am to 3pm.
We're excited to drop everything and read a copy of his book Swish: The Slam-Dunking, Alley-Ooping, High-Flying Harlem Globetrotters.
The event, which features lots of activities for all ages, is free and open to the public.
For more information, visit: Black History Month Kids' Day! Tickets, Sat, Feb 26, 2022 at 11:00 AM | Eventbrite