The East Austin Wellness Center hosted its first Zumbathon on June 1!
Participants from our east Austin neighborhood as well as our parish exercised, ate healthy snacks and enjoyed themselves together.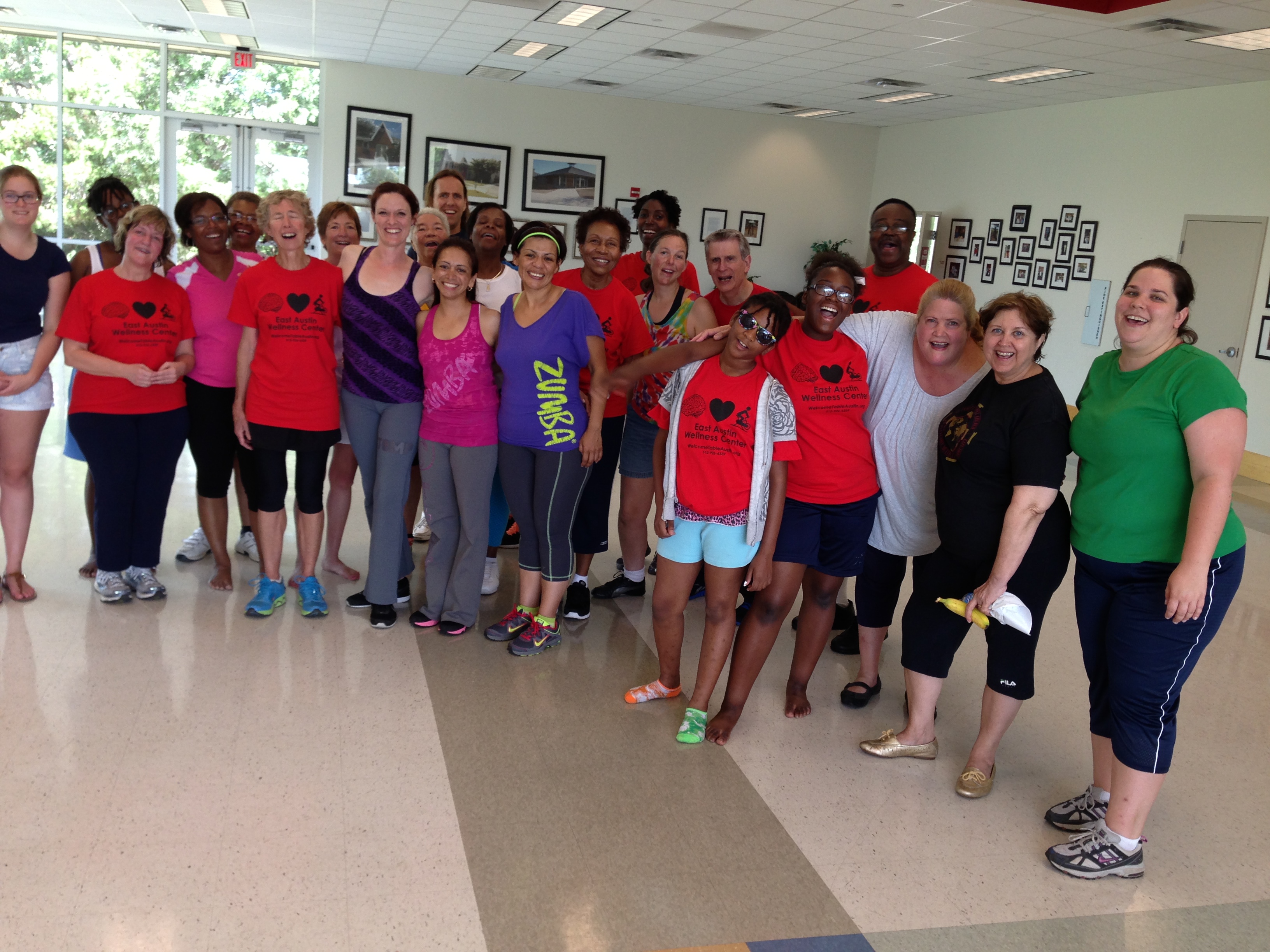 Zumba is a danced-based exercise full of Latin rhythms.  Luz Santi, CPR AED, was our licensed instructor and led us in a fun-filled celebration of good health.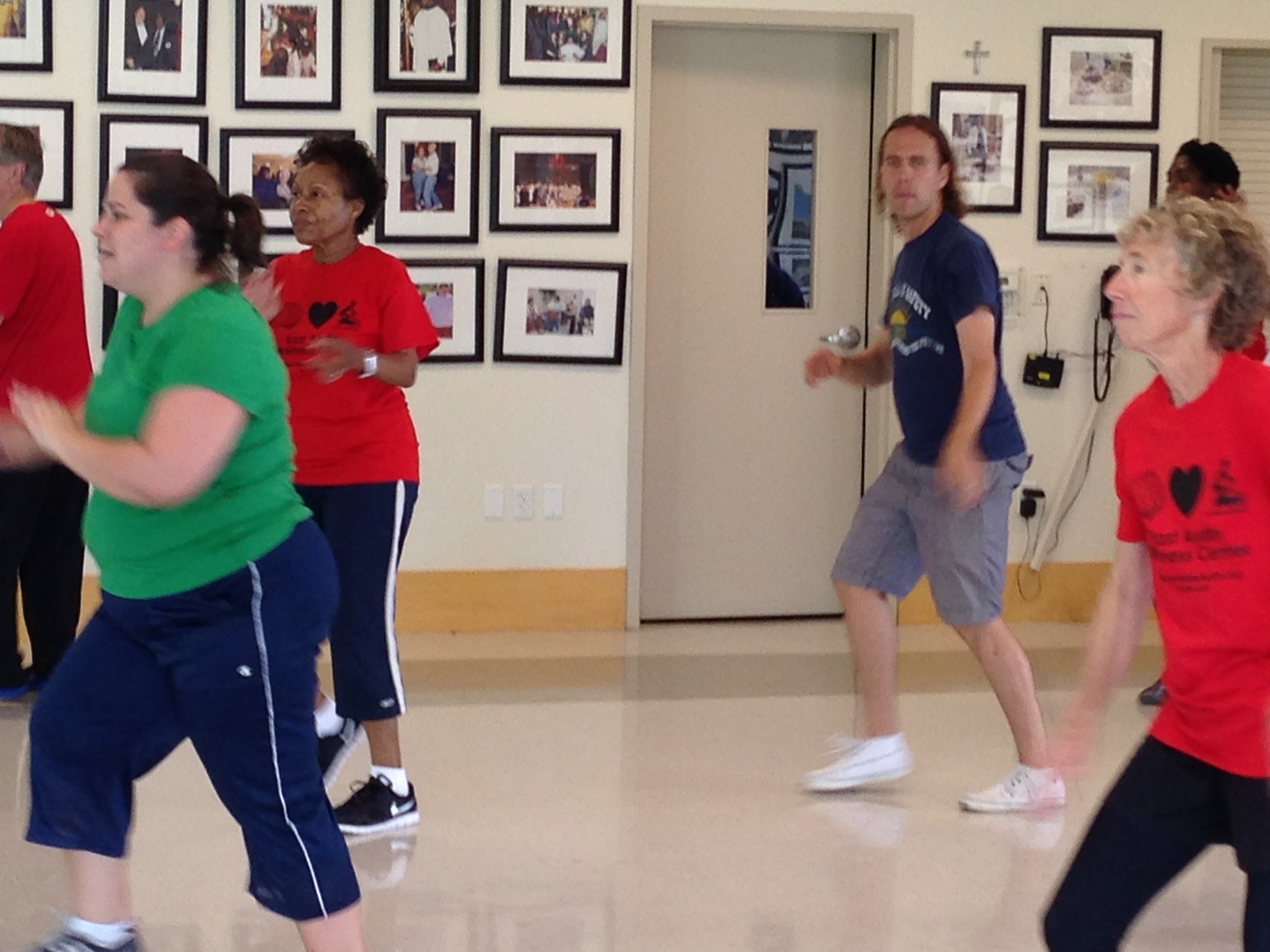 Luz demonstrated interval training sessions where fast and slow rhythms are combined to tone and sculpt the body while burning fat.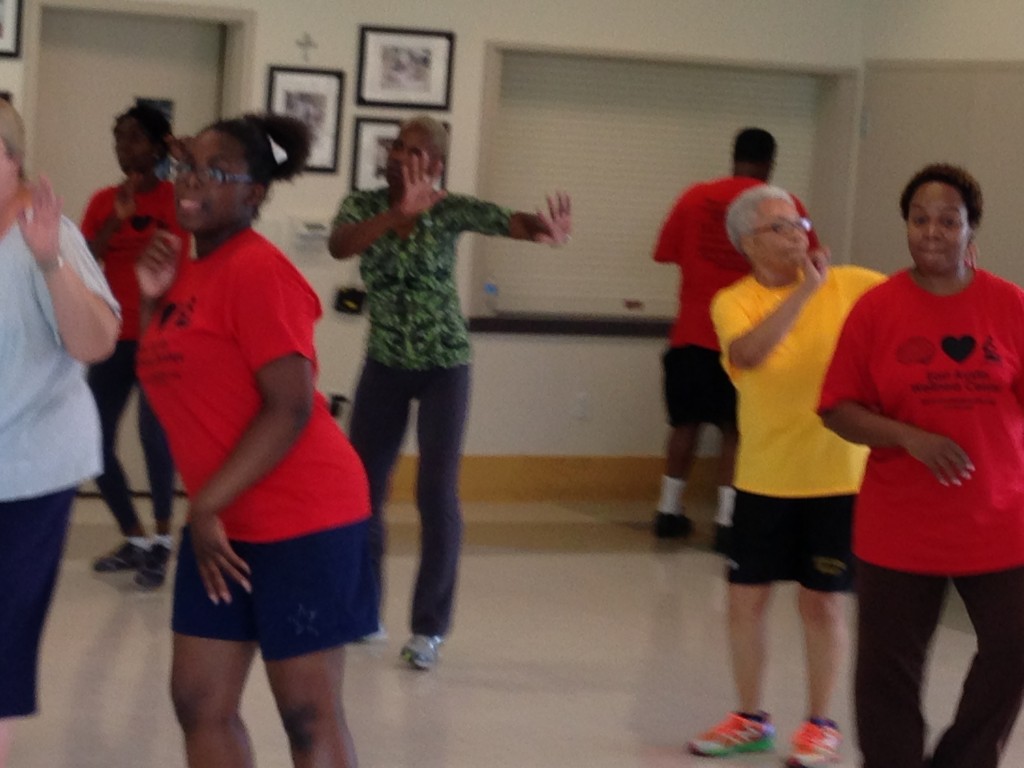 Here's what some of the participants had to say:
"Zumbathon was a lot of fun.  I hope we do it on a regular basis!"  – Sue R
"Can't wait for the next Zumba experience!" – Lora L
"Zumbathon is absolutely fabulous!" – Pam B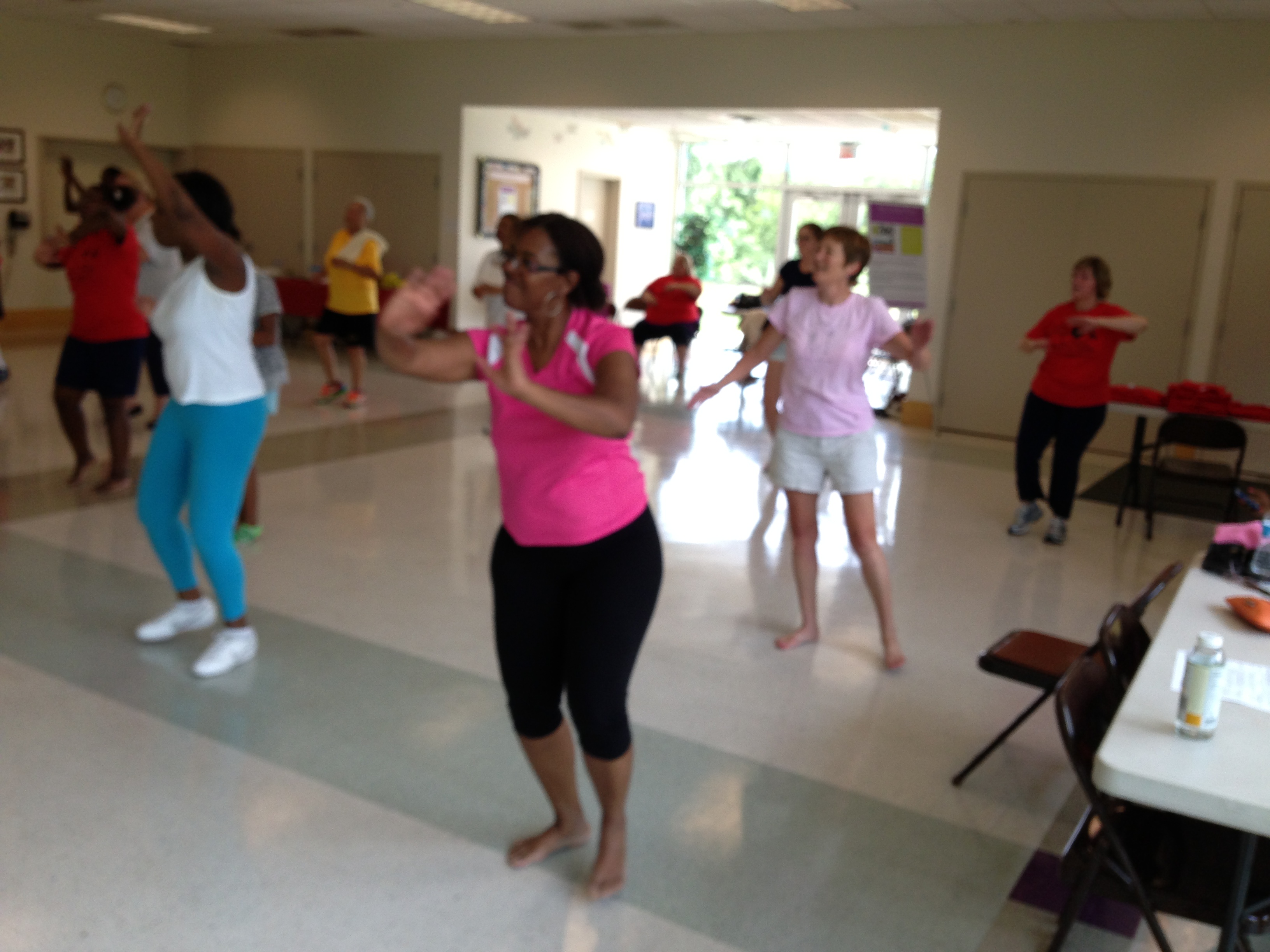 Do you want to join the next Zumbathon?  Click here to sign up for our email list and be informed of the next date!